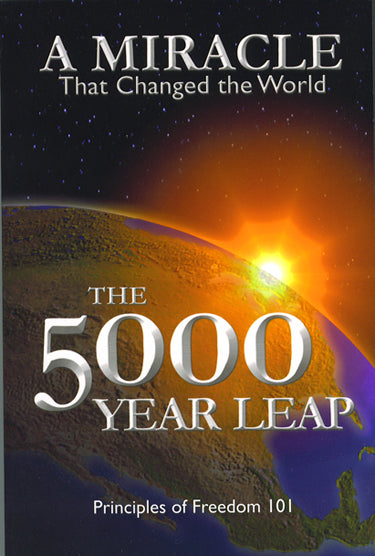 The Five Thousand Year Leap
$17.95 with FREE SHIPPING
Discover in this best selling book the 28 fundamental beliefs and principles of the Founding Fathers that, if understood and perpetuated, provides peace, prosperity, and freedom to any society.
These beliefs have made possible more progress in America during the past 200 years than was made in any nation in the previous 5,000 years of history. We leaped from horses and plows to exploring the stars in just two centuries. 

Thus the title, "The 5,000 Year Leap."
---