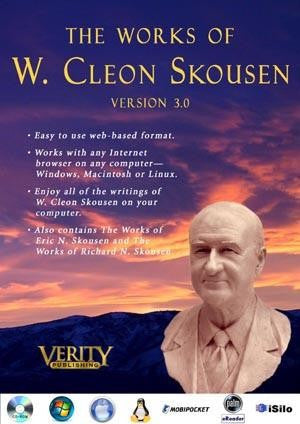 The Works of W. Cleon Skousen -- choose CDRom or Flash Drive
Now you can enjoy a lifetime of the writings of W. Cleon Skousen on your computer or handheld device. This item is filled with all the books listed on this website, as well as dozens of articles and publications unpublished or no longer in print. It also includes: The Works of Eric N. Skousen and The Works of Richard N. Skousen.
Because the books are in an easy-to-use, web-based format, they can be viewed or searched using Internet browsers on Windows, Macintosh and Linux. In addition, we have also included handheld versions of the books in iSilo, MobiPocket and Palm e-Reader formats.
---